The sun finally came through late, Tuesday morning after it had been snowing for more than 50 hours – since Saturday evening!
The day started out snowing, with poor visibility, and the mountains and the sky was one big whiteout.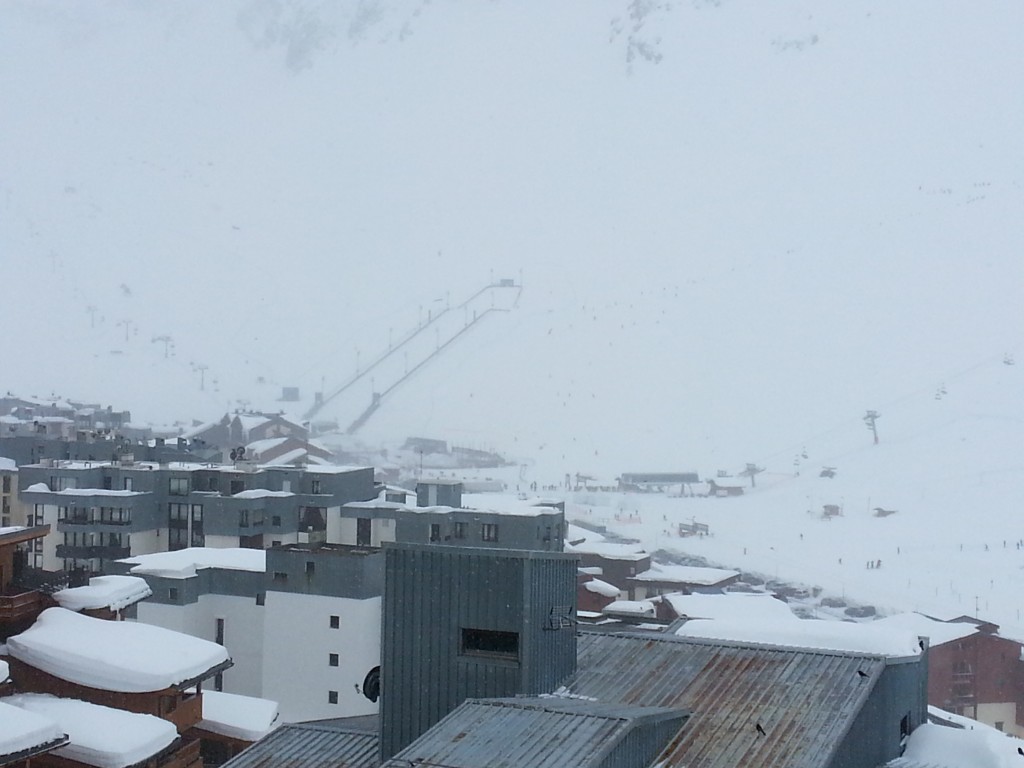 Around 10.30-ish the sky suddenly cleared up, and the day very quickly turned into a fantastic bluebird 😀
The temperature arose throughout the first part of the day and ended around 10°C in the mid afternoon, before the sky slowly re-closed with a thin high-flying milky blur…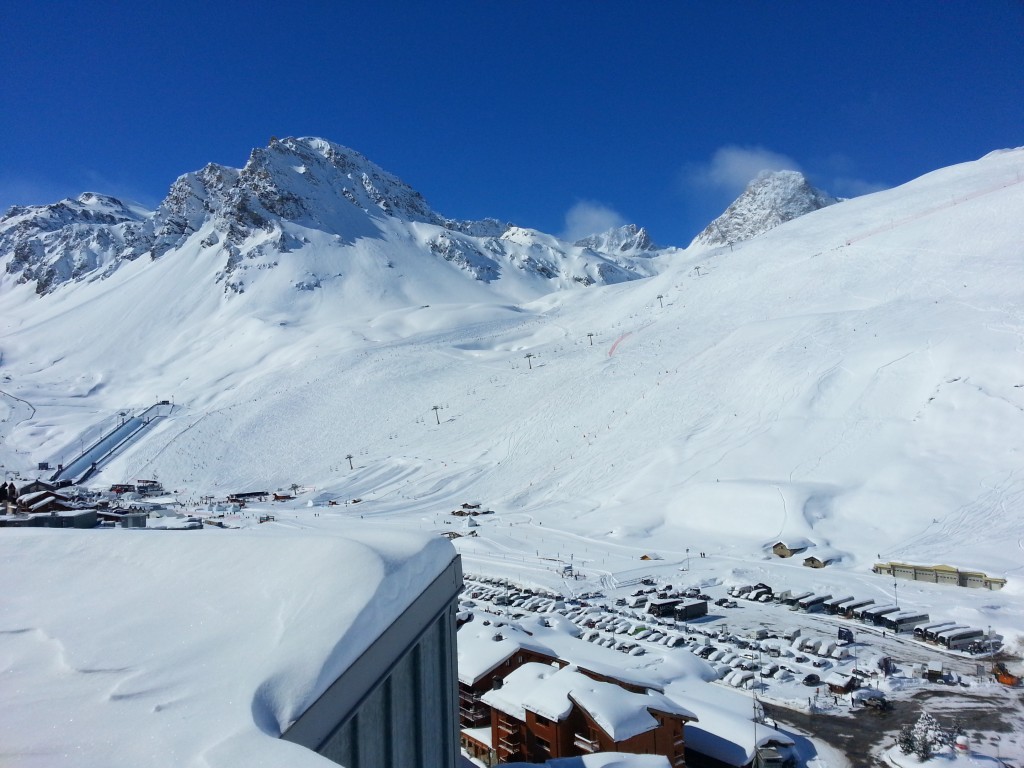 The snow was nice and cold – though, due to the windy conditions of the snowstorm, not as fluffy as one could have wished for.
Some places the new snow cracked and slid in plates, and the difference in snow density between the old and new snow was very evident!!
My day started out watching and watching the mountain, awaiting the announced clear up – the weather really wasn't inviting for doing anything on the mountain…
After a long breakfast with the e-newspaper 🙂 I went down to Skimium Precision ski shop in Val Claret, where I borrowed some backcountry skis. I chose to try out their Zag ski – a French ski mark I'm not familiar with.
I only reached a few hours of skiing the fresh and deep powder under the royal-blue and sunny sky, before closed back in to a sad flat light…
Of course I brought out the GoPro cameras, and a few self-portrayed shots were quite nice 😉
See the pics below 😀
Video will come later – in the mean time you can also enjoy the video from January 2013 – also from Tignes / Val d'Isère 😉