Swatch Freeride World Tour, Freeskiing World Tour og The North Face Masters of Snowboarding har netop offentligtgjort, at de tre tours fusionerer til en fælles global championship serie.
Den nye world tour får navnet Swatch Freeride World Tour by The North Face og vil have freeskiing og snowboarding ved alle begivenheder!
De fleste stop på turen er fundet, og vi kan glæde os til at følge med i Revelstoke (BC, Canada), Chamonix (Frankrig), Kirkwood (CA, USA), Fieberbrunn Pillerseetal (Østrig).
Endnu en europæisk begivenhed mangler at blive bekræftet, inden der (som traditionelt hos Swatch Freeride World Tour) afsluttes med finalerne i Verbier (Schweiz) sidst i marts 2013.
Her er kalenderen:
SWATCH FREERIDE WORLD TOUR BY THE NORTH FACE 2013
1. Revelstoke (BC, CAN) 7-12 jan 2013
2. Chamonix-Mont-Blanc (FRA) 26 jan – 1 feb 2013
3. Kirkwood (CA, USA) 27 feb – 3 mar 2013
4. Fieberbrunn Pillerseetal (AUT) 9 mar – 15 mar 2013
5. Stop No5 in Europe – Location To Be Confirmed
6. Verbier Xtreme (SUI) 23 mar – 31 mar 2013
"Foreningen af de tre tours er et stort skridt i sportens udbredelse." siger Nicolas Hale-Woods (Freeride World Tour Managing Director Europe). "Ikke kun på World Tour (FWT) niveau, men også til kvalifikationen med events i New Zealand, Nord- og Sydamerika og Europa. Alle kommer til at tælle i en fælles Freeride World Qualifiers (FWQ) ranking, hvilket gør atleter fra alle active områder i stand til at kvalificere sig til næste års Swatch Freeride World Tour by The North Face."
"Big mountain freeriding har en lang og rig historie med utrolig talentfulde atleter fra hele verden," siger Adam Comey (Mountain Sports International President og Freeride World Tour Managing Director Americas). "Nu hvor to store brands som Swatch og The North Face samt to dedikerede arrangører i Europa og Nordamerika ser fremtiden for freeride skiing og snowboarding særdeles lovende ud."
Startlisterne i 2013 vil have kvalificerede atleter med fra alle tre 2012 tours, ligesom der også vil være atleter med fra 4-star events.
Derudover vil der være et begrænset antal wild cards fra begge kontinenter.
"Sammenlægningen af de to ski tours er et stort skridt for vores sport." siger 2012 Swatch Freeride World Tour Champion Reine Barkered fra Sverige. "Det vil skabe endnu mere opmærksomhed verden over. Selv ser jeg frem til en vild sæson med mange nye ansigter."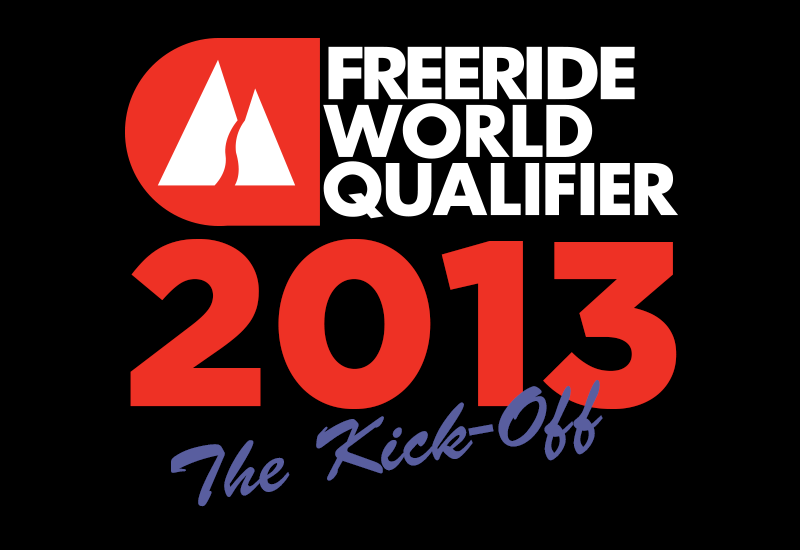 Udover 5-Stars Swatch Freeride World Tour by The North Face vil der være omkring 40 kvalifikations-events rundt omkring i verden rangerende fra 1 til 4-Stars, så den store talentmasse kan score point til næste års FWT. Første event finder sted i New Zealand i Chile nu i August 2012.
Atleter vil score point inden for to forskellige rankings, en 5-Stars FWT ranking og en 1 to 4-Stars FWQ ranking.
The North Face er hovedsponsor for den nydannede Freeride World Tour.
"Siden 1980erne har The North Face været en af frontløberne inden for skisport med vores tekniske udstyr og førende atleter, eksempelvis Scott Schmidt og Jim Zellers allerede for 25 år siden. Med inspiration fra vores hold til seneste Freeride World Tour – Giulia Monego, Janette Hargin og Xavier De Le Rue – vi vil fortsætte vores store engagement i fremtidens freeriding." siger Eric Pansier (VP Marketing EMEA The North Face).
Freeride World Tour 2013 by The North Face teaser