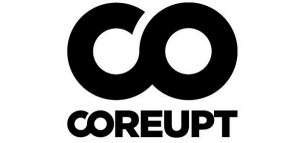 Coreupt, the French ski company specializing in freeride skis and accessories, was liquidated in October 2012 😡
It was founded by former World Freeride Champion, Guerlain Chicherit, in 2008, and the brand expanded fast to reach annual sales of about € 1.3 million and only twelve employees.
As business grew fast, Coreupt was unable to finance its growing business, and in May 2012, Coreupt was filled for bankruptcy… 🙁
The managing team spent the summer searching for new investors to breathe fresh life into the company.
However, the negotiantions failed and in October 2012, Coreupt was pronounced in compulsory liquidation by the commercial tribunal in Chambéry…
On the short terme it basically means the company will stop designing new skis and accessories.
The Coreupt Team Riders, Kevin Rolland, Justin Dorey, JF Houle etc. are now free of their contracts – so it will surely be interesting to follow which new paths they'll follow!
Commercial Manager, Pierre Gjurasevic, has earlier told Freeskier.dk that the season 2012/13 was prepared last spring, and that the already produced skis would still to be sold in the shops this winter.
Although their important sales channel Coreupt.com is currently down, we expect to see Coreupt skis a little while yet! 🙂
Managers are still trying get the brand sold to other ski companies, and a small range has been prepared for especially this purpose!
If even this fails, the company will probably be forced to selling everything it owns in order to pay its taxes as well as suppliers…
Hopefully this isn't the last news we get from Coreupt!!